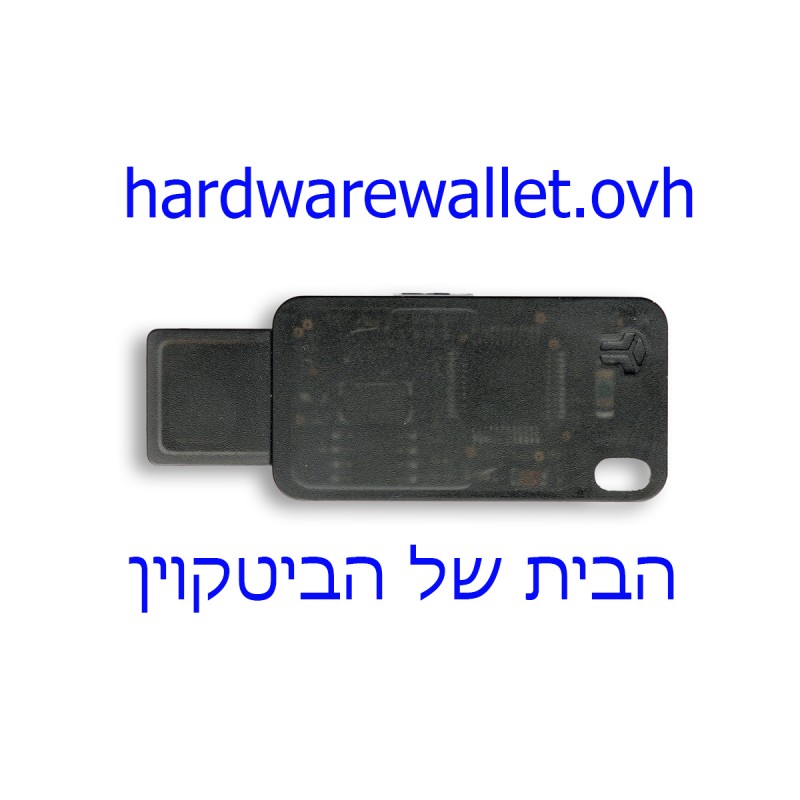  
Digital Bitbox
ארנק חומרה של חברת Digital Bitcox - המחיר הזול עושה אותו קניה מאוד חכמה ופשוטה.
פשוט - מאובטח - חסון
מדיניות אבטחה - פרטיהם נשמרים אך ורק לצורך הזמנה נוכחית או עתידית - אנחנו לא מעבירים שום מידע לשום גורם אחר. האתר מוצפן בשיטת SSL - המידע שתשלח לאתר, או המידע שתקבל דרך האתר, הוא פרטי - ניתן ליצור איתנו קשר לכל שאלה ובקשה.

מדיניות משלוח - דואר רשום במעטפת בועות אוויר לכל אזורי ישראל בעלות של 20 ש''ח בלבד - ניתן לתאם מראש קבלת המוצר אצלנו - בירורים בטל 058.447.12.92

מדיניות החזרה - לא ניתן להחזיר את המוצר לאחר פתיחתו
דיגיטל ביטבוק הוא ארנק חומרה לביטקוין אבל לא רק עם אבטחה ופרטיות
פשוט להחזיק ולהוציא את המטבעות עם שקט נפשי
The Digital Bitbox is a plug-and-play wallet and second-factor authenticator that combines the highest security of cold storage with the convenience of software wallets. 

For you, it gives simplicity and peace of mind. 
Bitcoin (BTC) and Ethereum (ETH, ETC, and ERC20 tokens) cryptocurrencies are currently supported. We plan to add more coins in the future. Let us know your favorites!
The Digital Bitbox is a FIDO Universal 2nd Factor (U2F) compatible authenticator. Secure your accounts on Google, Facebook, Dropbox, GitHub and more.
Existing Digital Bitboxes can add support for new coins and features by upgrading the firmware.
http://batm.hardwarewallet.ovh/4DigitalBitbox.jpg